Pinnacle Group is in the midst of a period of incredible growth and global expansion, which brings a whole host of challenges and opportunities. Having teams that are spread out across the world can make communication, collaboration, and productivity an issue, so that's why we have found great value in apps and software that make our lives easier.
One of the toughest things we deal with is which apps to choose and which new technology will be beneficial to our company. We have to be intentional about leveraging technology to make the most of our days and weeks.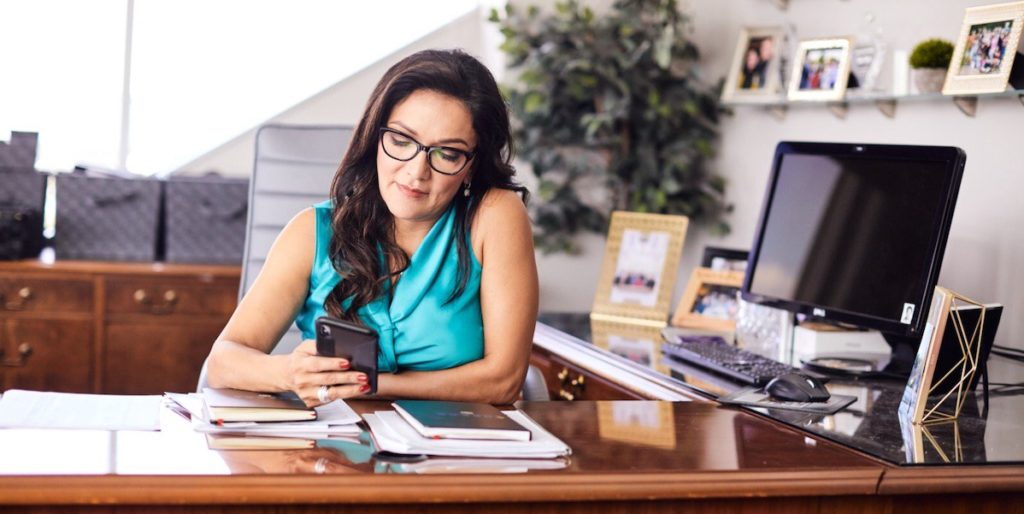 Choosing a Technology Solution
Crystal Washington, a futurist, technology strategist, and author, recently spoke at the Comerica Women's Business Symposium in Dallas and gave some incredible insight about how we should view technology. Here are three questions that she asks herself when it comes to any task in life are: Does it have to be done? Can I delegate this? And, is there an app for this?
She proposed using outsourcing applications like Fiverr, Upwork, TaskRabbit and more to make your personal and business life more efficient. I think this same idea applies to the use of any tool at your company as well. There are so many tools available for every part of your business, you can get bogged down just trying to decide which ones to use.
At Pinnacle we ask ourselves a few questions before implementing anything: Do we need this? Will the time it takes to implement and learn this be rewarded with better efficiency or better user experience? Will we have strong adoption from all the users and stakeholders?
Washington stressed at the end of her talk the importance of keeping the human touch and I want to make that same disclaimer here. Many of the tools I'll discuss below are communication and automation tools, but still nothing replaces the value of face-to-face interaction. Don't use text messages or other ways of communication when actually speaking to someone is better. I'm a firm believer in the importance of the in-person meeting and the handwritten note. Use technology to make your life more efficient so you can actually have more time to have these human interactions.
So, here are some apps and other tech that Pinnacle teams use to be as efficient and effective as possible. I've broken them down into some categories: Productivity, Habits, Fitness, Communication, and Entertainment (because it's always good to have a little fun).
Outlook
Email is still king when it comes to business communication. We use Outlook at Pinnacle and many of our associates make great use of the shared calendar features, especially our executives. As a rapidly expanding company, you never know if our executives will be in Argentina, Chile, Mexico, or somewhere else altogether. Getting a meeting set up can be difficult, but it's easier when everyone has visibility into calendars via Outlook. And when we need host meetings with remote attendees, we use Zoom to connect.
Monday.com
Many of our teams have use Monday to get on the same page with projects. While it doesn't take the place of Smartsheets for our most complex projects, it's easy to pick up and use and has some powerful features that allow excellent customization and integrations with other apps. Monday gives each team member visibility into any project they are involved in. It's also a great place to store documents related to projects with their action items and related commentary in one place.
Todoist
Similar to Monday, but more effective for personal tasks with excellent Outlook integration that syncs with its mobile app, Todoist is a productivity hound's dream. You can keep all of your tasks in one place and use it for both personal and business activities, so nothing is missed in a busy day (and it also integrates with Monday.com). There is nothing more satisfying than checking off a task on a to-do list!
Teams
Communication is the most important aspect on any team. However, when your teams are spread out across the country, it is important to find ways to make communication easier. Using an instant messaging service cuts down on the clunky and inefficient use of email. Sending quick messages back and forth allows constant communication and keeps everyone on the same page. It's almost impossible to be successful without communication. Our associates make great use of the Teams app on the phone to be able to communicate no matter where they are.
WhatsApp
This is a personal favorite of mine. Many people in the United States aren't as familiar with WhatsApp, but people around the world can't live without it. It's another instant messaging/texting app, but it works all over the world and has some great functionality with voice messaging and media sharing.
Productive
So often our phones are the reason we aren't productive but using apps like Productive can help change that. Instead of using your phone to mindlessly scroll through social media, you can use your phone to remind you to go for a run, meditate, walk your dog, or practice other forms of self-improvement and self-care. I've written about the importance of taking care of yourself in the past, and it's so necessary to treat yourself well. Using Productive can be a step in that direction as it encourages positive habits and gives you that motivation to keep your daily streaks alive.
Streaks
Streaks is very similar to Productive and is geared around helping you form good habits and get a daily streak going for each habit. So, if you're trying to break a bad habit like smoking, or start a new one like running, using an app like Streaks can steer you in the right directions. Plus, these apps add that gamification element that spurs you on to do good things for yourself and others.
Runkeeper
Running is so much easier when you have a community. I highly recommend finding a running buddy, but figuring out scheduling with someone else can be tough. So that's where run tracking apps with community connections are so useful. You will be more encouraged to get out and exercise when you have that push from others that you are connected to. Use your natural competitiveness and desire not to let others down motivate you to get more in shape today!
MyFitnessPal
There are so many fitness apps out there, so this is far from an exhaustive list of fitness trackers. So many people who love using MyFitnessPal because of its food information. So much of losing and maintaining weight is what you put into your body. Using MyFitnessPal you can search the food you eat and learn the calorie count, nutrition information, and serving size. Knowledge is power, especially when it comes to food. When you know what you are putting in your body you can make more informed decisions with your food choices.
Garmin Fitness Tracker Watch
I use my Garmin Forerunner 920XT watch every time I work out. It's my favorite piece of technology! It goes well beyond the typical heartrate, workout time, length of a run or bike ride tracking and offers VO2 max estimates, running dynamics like ground contact time, and a whole host of other stats and information that help me be a better triathlete. It's waterproof and even tracks my swimming distance, pace, stroke count, and more. I benefit so much from this watch. Any serious triathlete should look into getting a Garmin Watch.
Audible
Long plane, train, and car rides can be used as opportunities for self-development and growth or to unwind and get some much-needed relaxation. Sometimes it's good to put some headphones in and relax with a great book (especially if you get motion sickness from reading in moving vehicles!). Audible is a great way to learn about the latest leadership trends, catch up on great recommendations from your friends, or just immerse yourself in something you're fascinated by. With Audible you can listen in your car during your commute as well. Start by listening to the books that I suggested in this post!
Netflix
Most of us love binging shows when we get the chance, but the time can be hard to find. This is a great app to use on planes — especially long international flights. You can download shows on Netflix so you can watch them offline, which means that you don't have to pay for the WiFi on the plane to enjoy your favorite shows and movies. I don't suggest spending all of your free time watching Netflix, but it can be nice to just turn off from time-to-time and relax!
So tell me, what are your favorite productivity apps? Which apps do you use for fitness, and what are your favorite apps to use when you just want to relax?